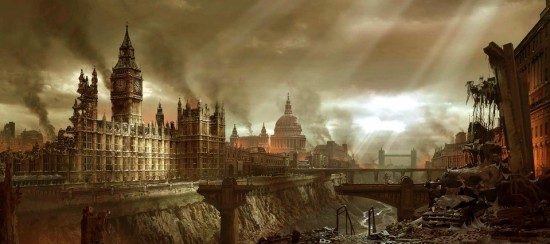 Terminator Salvation doesn't hit theaters until May but producers have already decided to make a follow-up slated for release in 2011. Salvation director McG will be involved in this fifth picture in the machine freak franchise, with star Christian Bale contractually committed to play John Connor in up to three movies.
When Terminator rights were acquired last year by Halcyon bosses Derek Anderson and Victor Kubicek, they hoped to make a new trilogy of films to complement the original Arnold Schwarzenegger threesome. According to Variety, fan buzz encouraged Anderson and Kubicek to pull the trigger even before they saw how Salvation did at the box office.
Speaking over the weekend at the Dubai International Film Festival, Kubicek said: "We feel the time is now to start shaping the next part of this."
Knowing well the sources that Bleeding Cool have up their sleeve, I can promise you that their straight-outta-leftfield rumors will always have some kind of foundation. Very interesting, then, that today they're dishing on a plan to set the fifth Terminator film in contemporary London. I suppose the ultimate accuracy of this story hinges, as much as anything else as there being another Terminator film. To an extent, it will also depend on the same creative team having their way with the next movie, and some might suggest that is now rather unlikely. Nonetheless, the London plan meshes with a previous McG hint quite nicely. That quote, and more, coming after the break.